Facing one of the most common problems traders see today, access to capital?
We have partnered with SurgeTrader to solve this problem. SurgeTrader helps profitable traders capitalize on their skills and amplify their returns with a real money, funded trader account.
Signup today
$25,000.00 $50,000.00 $100,000.00 $250,000.00
EVEN a 1-Million-dollar account!
You pick the amount we fund the account.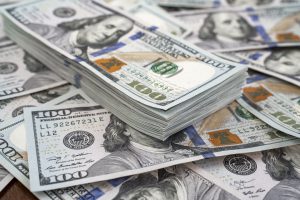 SurgeTrader is a proprietary trading firm that funds traders — enabling them to earn more profits on their trading activity. To become a funded SurgeTrader, traders must first pass an audition to demonstrate their skills and discipline as competent traders. Upon successful completion, traders will receive a funded account of up to $1 million. Traders keep up to 90% of the profit they generate in their funded account. Best part is there is NO time limit, take as much or as little time as you like.
10% Discount code: 
equityalerts

We have researched the firm and find the product to be good and the company trustworthy – However, we encourage you to do you own follow-up research –
A few highlighted competitive advantages:
Live funding is with REAL money.

Single Stage Audition, No Time Limits,

Owner Transparency, US Based, Available contact details

Trade: Stocks, Indices, Metals, Energies, Forex and Crypto

All accounts are day trade eligible, margin eligible, and shorting eligible.

SurgeTrader is the only firm offering payouts on profitable breached accounts.

CLICK HERE TO GET FUNDED!
https://www.surgetrader.com/?afmc=equityalerts

Any Questions chat with us live in our daily chat room or email us at Order@equity-alerts.com